We all know that PvP is a very fun part of Albion Online, and there are different zones - Green zones is safe place, Yellow, Red and Black zones are used for PvP. But do you guys know that there is already PvP in hellgate and GvG, this would be non-consensual PvP? Is this really Logical? I don't think so
A More Logical PvP Mechanism In Albion Online
We all know that PvP is a very fun part of Albion Online, and there are different zones - Green zones is safe place, Yellow, Red and Black zones are used for PvP. But do you guys know that there is already PvP in hellgate and GvG, this would be non-consensual PvP? Is this really Logical? I don't think so:
While "full loot" sounds great, I wonder if a larger percentage of the paying player base feel this way. From my experience to date, I hate gathering, but I do it because of cost. I work full time, have a family, and while I will be considered a "care bear", I DO like to pvp.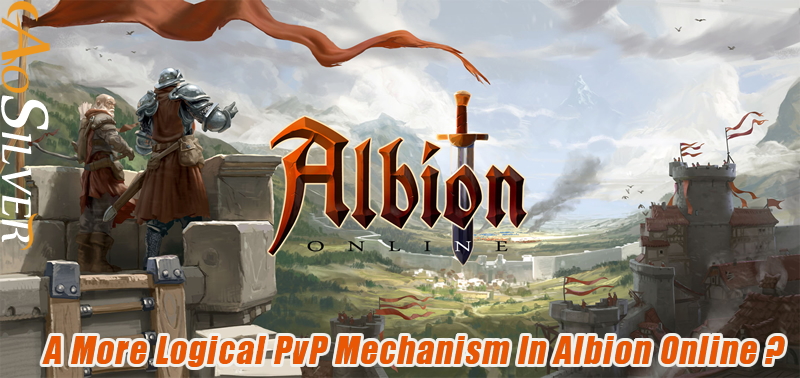 PvP should have some pain in open world, but frankly, the "carebears" are the ones that will pay more for the game in real life dollars. I don't have time to farm 12 hours a day to earn more silvers, or maximize spreadsheeting on the market, or run three separate accounts. I will pay for my monthly sub just to get enough gold and bonuses to play and advance, albeit slowly. The hardcores will pay with ingame money, so the company will make little/no money from them.
Again, I love to PvP, but I cannot afford to replace armor at the rate that I see people do it who play a LOT more than me (and frankly, I'm not great at PvP :) ). Maybe there are ways to incentivize me to go to the PvP zones, without totally destroying many hours just to get one good set of gear. Yes, I have not gone into PvP yet, as I'm working on my gear/etc.
Some ideas to meet in the middle.
1. Maybe pick one or two pieces of armor/weapon that I get to keep if I get killed (prepicked). If I don't lose my 150k staff which I sunk the bulk of my gear money into, I'd be more OK if I only had to replace the 4.1 set of other gear. Again, I can't play long enough to fully compete with "hardcore" players, and I'm sure I'm not alone.
2. Maybe have a "no PvP" flag in the "PvP" zone, but make gathering REALLY painful, like 30% effective, so while you can do it (non flagged), it'll take you 3x times to advance. That would be painful, but still offer the ability for people to play. It would incentivize people to "up" to PvP when they learn the map, understand escape routes, and build confidence in the zone. I would be in this group. Once I learn the zone a bit, I'd up to PvP flag.
Now, I would add that this game is also a business. We want the devs to make enough money to continue adding content and keeping the game going. While they might have had great expectations that the core player base would want (and pay for) full loot PvP, I just don't believe the economics will support that model long term.
Yes, PvP is fun and one of the hard core of this open world game, but I think players' experience is more important than PvP and even Albion Online itself, Sandbox Interactive need to show players a more logical PvP mechanism, everyone wants to see a better Albion!