I am a die-hard fan of Albion Online, I love the game, but I think Albion Online could be better! At least, there are three things should be changed in Albion Online:
Albion Online: I Want These Three Things to Be Changed
I am a die-hard fan of Albion Online, I love the game, but I think Albion Online could be better! At least, there are three things should be changed in Albion Online:
1. Give more space in guild territories. Everyone needs a house to be sufficient in Albion Online. Having only a normal tent to live in can only get you so far. Only 1/3 of the guild members will have the space to make a house. This is because you only can place one house in one designated area of sand. There needs to be enough sand to place at least 2-3 houses in that specified area in a guild territory. Just the addition of making the sand terrain 2 units wider will make everyone more happy.
2. Rework the pvp debuff. Currently the pvp debuff really leaves a bad taste in my mouth. Upon getting a skull you obtain a huge debuff which almost means certain death. Yeah I know, the only reason we have it is to discourage pvp in that zone. However, we should not even allow pvp in that zone if we are going to be utterly useless upon obtaining it.Our pvp system is one of the main reasons why everyone crowds to Albion Online. The full loot pvp and epic battles is eye candy to hardcore gamers and makes them stay.
It makes them overlook all of the boring/grinding crafting elements in the game. We should be encouraging pvp. It should be our motto. The only way to make the pvp debuff work is to encourage pvp while at the same time, discourage pvp. This sounds impossible but it's quite simple. First off, just flat out remove the penalty of the debuff.This encourages pvp. Second, upon obtaining a skull/pvp debuff from attacking another player make it so you are shown as a red dot in the minimap/worldmap to every player in that zone.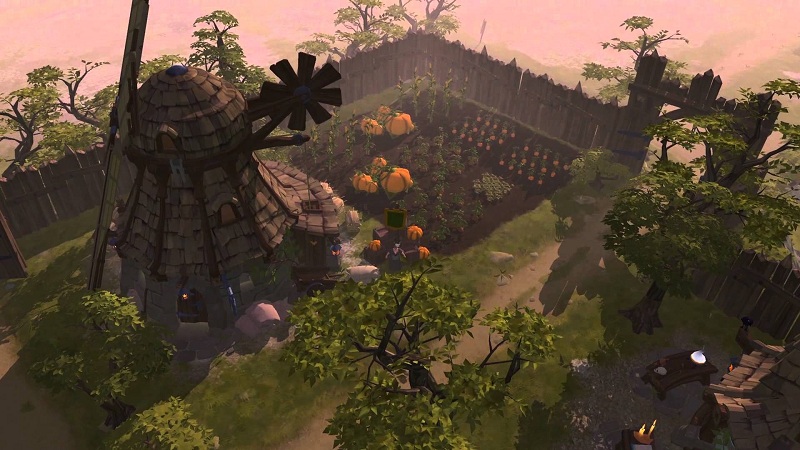 Third and final, while having the pvp debuff you are NOT allowed to leave the zone OR enter the safety of your guild territory. Now this discourages pvp in a good way! It makes the pvp in that zone very high risk and high reward. This method encourages pvp and discourages pvp. It makes pvpers think twice before attacking a player in a debuff zone. Can you last 5-10 minutes exposed in an unknown land unable to go back to your zone or to the safety of your guild territory? Last test we had this red dot system with the penalty but it was still really enjoyable. Once we saw a red dot on the map multiple guilds send scouting parties which lead to epic pvp battles. For some reason it was removed but I hope it gets implemented without the penalty.
3. The defender bonus is too high. When raiding a guild's territory the defending guild gets a 40% defender bonus to all stats. This makes the 5v5's too one sided. A player with full tier 3 should not have 1800 hp. That is absurd. He might as well be wearing full t5 or t6. Lower the defender bonus to 15% or give another disadvantage to the raiding guild such as make the defending guild able to build temporary turrets. It will make people bring resources to battle or before the war starts they can set it up with the 12 hour downtime. These turrets will do minimal damage and would not be a game changer. However if ignored it will become bothersome to the raiding guild. It will add another objective during 5v5s
If you have any more ideas, leave your comments below !