If I am a double-dagger player, and I know that I will not need to level the single-dagger or claws any time soon
How to Use the Artifact in Albion Online
If I am a double-dagger player, and I know that I will not need to level the single-dagger or claws any time soon, I will want to equip double-dagger for leveling its' specialization (at the normal speed)
Using the artifact would divide the specialization-fame between the 3 paths, therefore each path (one-handed, dual-wielded, claws) would level at 1/3 of the speed compared to focusing it with the right weapon.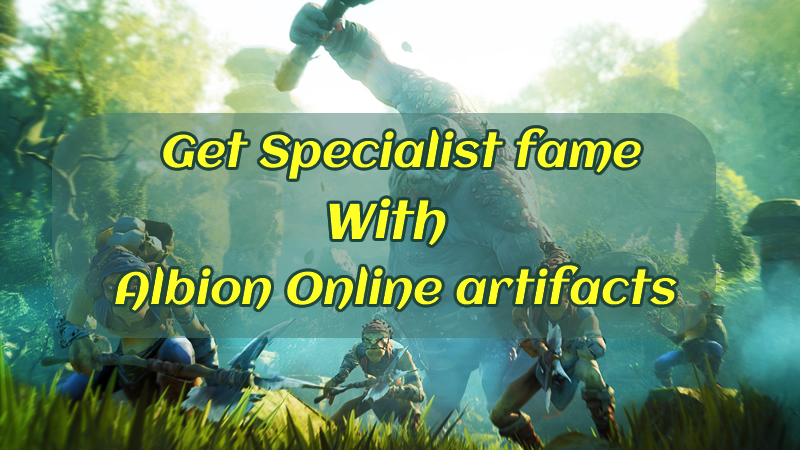 Artifacts having their own specialization seems bad, because:
you'll have 3 different artifacts (pve, hellgates, raids) - so...
do you stick all 3 into one tree? (therefore, leveling this tree will be doable with 3 out of 6 weapons, while leveling the other specializations is doable with 1 out of 6 weapons)
or does each artifact gets its' own specialization, so you end up with 6 different specializations (and raid-/hell-gate artifacts being the hardest to level due to their availability)
what happens when they add additional equipment/gear? like with the gathering-gear...you want to level your gathering-gear (that will/should have its' draw-backs) in PvE?
the current solution seems just fine to me.
It obviously seems strong, if you level a lot with the normal weapon, stack up tons of artifact-itempower and then switch to the artifact: boosted gear without having it used at all.
but it's way more broken, if you play all the time with the artifact and at the end have 0 progress to the normal trees (which do add overall-itempower), so you can not get their full potential.