One could always use the theory, that PvP is a pretty simplistic and boring activity for people, who need a valve to release pressure and "beat" someone else to feel good
Some Thoughts of Albion Online PvP and PvE
One could always use the theory, that forced PvP is a pretty simplistic and boring activity for people, who need a valve to release pressure and "beat" someone else to feel good, and thus the whole concept of offering a full loot world WITH crafting and economy will always turn out pretty bland, if PvP gets more attention than it actually needs.
Creating a whole continent with full loot only and no safe zones,
letting all the PK players feast on actual non aggressive PvE players,
letting all the wimpy zerg players, who are afraid to lose, feast on non aggressive PvE players
and letting all the "hardcore" players spend manpower and $$ to own the most territories while forcing all other game mechanics needed onto their members (gathering, crafting, farming, refining, transportation)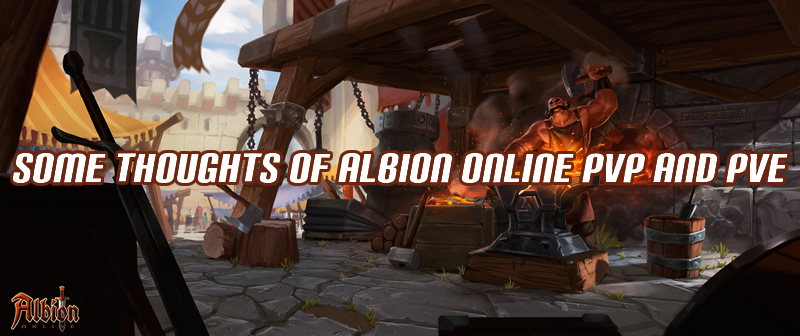 leads to all non aggressive PvE players rather stay in an actual safe zone. So the moment PvP players want more PvP in an empty continent, i am curious how that might work. Who is the target?
Removing a major part of the PvE game play form a safe zone into the boring, empty PvP zone only sounds good to PvP players. If you want more PvP, then why don't you fight each other in black? Cause no one is there?
Maybe we should increase the royal island size and reduce the black zone size, so that the true amount of PvP players will get a balanced play field.
And the moment the PvE non aggressive players arrive at T6 and need T7 and T8, they might join you. At release, you will even got more of your kind to play around in black.
Whatever you love PvP or PvE, you can't bypass an improtant factor - the albion online gold you own in the game. More albion gold you have, more powerful you will be! So aosilver would be a very nice choice to get albion silver and gold, with the support of aosilver, you will enjoy more fun in the game.