I can understand that a lot of you guys are very upset about our latest decision to prolong the Closed Beta again
Why we did what we did in Albion
Hello guys,
I can understand that a lot of you guys are very upset about our latest decision to prolong the Closed Beta again, although we said we want to release before Christmas. Here are a few thoughts and statements I would like to discuss in a constructive fashion. Despite all the emotions understandably being involved, please stay constructive.
What was our mindset?
We really wanted to release this year!
We believed we had everything in place and that the remaining things could be changed and during live play
We were even so sure about this that we decided to call it Final Beta
... this, in hindsight, of course was a stupid idea *I* had, and something I already regret.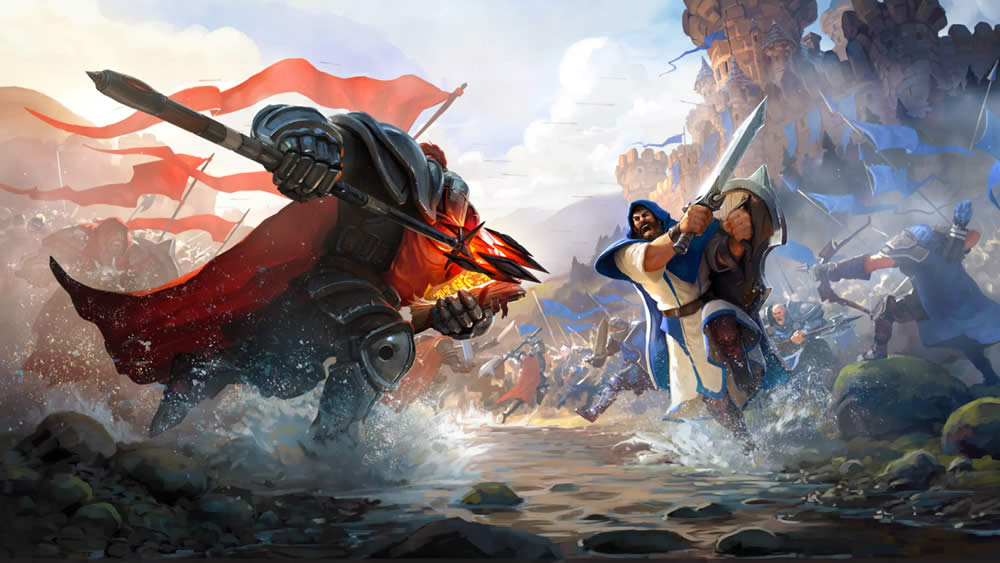 But what led to the decision of delaying release?
When the Final Beta started the first week everything was looking good, great even ...
... but then it became pretty obvious that especially the new Outlands were not working as intended.
Apart from this other key problems became more obvious:
Balancing issues with progressing/unlocking weapons (too fast)
PvE (still) not being relevant
Chests/Castles not being relevant enough
Of course we started fixing, changed things wherever possible and increased the loot in Chests and Hellgates significantly. But the biggest elephant in the room was just the Outlands. And it is very tricky to change the existing clusters in the way we wanted them to change After evaluating a lot of possibilities we came to the conclusion that if we want to do it right we need another wipe during Beta Phase
In a nutshell (tl;dr)
Since Beta 1 we made very big changes in the game (new outlands, new balancing in the destiny board)
These changes did not work out.
We have to make changes to get back on track
They need to be thoroughly tested!
Therefore the new timeline!
We are sorry!
At this point I can just apologize for these decisions. Some of our changes did not work out the way we intended them. This is unfortunate for you, our valued players, and ourselves – because, naturally, we want to see our game released. However, we want it to release properly and not in a state neither you nor we is really happy with. That makes going back and changing parts of the game according to your feedback inevitable.
What do we do to avoid this from happening again?
We just recently started to recruit two more experienced people for our game design team to avoid the balancing issues.
In addition, we want to increase the community collaboration and get more direct feedback rounds on key areas of the game.
We will provide more transparency in our decisions and communicate as early as possible what our goals and solutions are.
We will implement changes on the running live server as soon as possible so they can be properly tested – even before the new outlands are introduced.
Kind regards,
Stefan
PS.: A small sidenote:
Some people are saying we are doing this to earn more money. This couldn't be farther away from the truth as this decision cost us more money. If we wanted to maximize our profits in the short-term, we would have just released this year. We knew that a lot of people will stop playing because of this information and maybe some of them never come back. This is sad, because our community is important to us. However, a healthy community needs a working game. Thus, we are working to build the best game we can before release.