None that I am aware of, though I typically stick to the top games in the industry run by larger companies
Will Albion Wipes after Release?
None that I am aware of, though I typically stick to the top games in the industry run by larger companies, though I've recently enjoyed some small, independent releases!
That said, there have been numerous games that have had "roll backs" and some games have even "re-launched" or been re-branded, such as Final Fantasy XIV to Final Fantasy XIV: A Realm Reborn and Luna Online to Luna Online "Reborn," while some games have even been brought back to life, such as The Saga of Ryzom.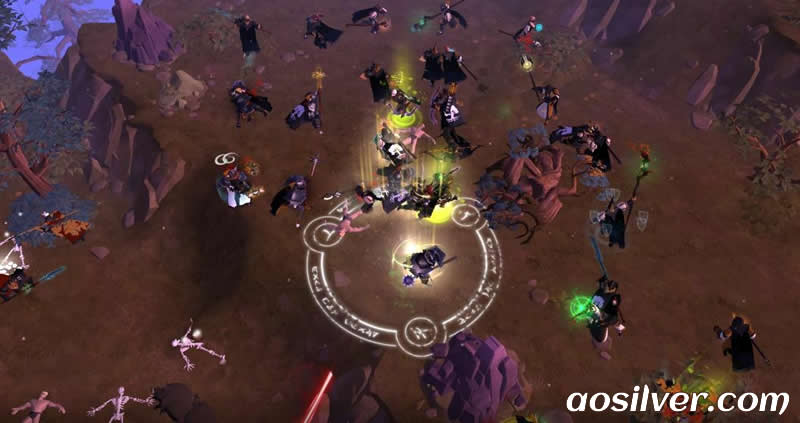 With those terms out of the way, there has technically not been a complete/character wipe after early access/live release.
"Wipes" typically happen between Beta and Early Access/launch of MMORPG titles, and after that there are no more wipes, with the exception of seasonal game play, test servers, etc.
Player and community run servers are usually not run or operated in the same way as an official server ran by a professional game company. Further, private or player run servers typically have custom content, custom settings and different rules, are less stable, free or cheaper, and often smaller communities.
A lot of games companies feature private servers for their players and may let them run copies of the game on hosted servers. Some games that currently do this are 7 days to die, ARK, Counter-strike, Killing Floor 1 & 2, Rust, Team Fortress 2, and numerous Battlefield and Minecraft games, to name a few.
A lot of MMORPG's don't offer this as a feature and don't support privately run servers, for various reasons. Yet, you may find cloned versions of some MMORPGs, such as Elsword, Everquest, Grand Chase, Kronos, Lineage 2, Ragnarok Online, Star Wars Galaxies (if it's still up), Ultima Online, Warhammer Online, World of Warcraft and others.
The seasonal game play I had in mind while writing this reply was Diablo 3 seasonal game play, where each season lasts approximately 3 months, with a 1 week break in between seasons. Ladders are another way to say seasonal game play, like the ladders used in Diablo 2. They are time based competitions and/or races, that offer another way for players to compete with one another. There are also tournaments, which may or may not be similar or related to ladders or seasonal play.
A lot of online games have one version or another of these.